Step One: Make your mince; fry off then onion and beef mince with some olive / vegetable oil, add the tomato puree and vegetable soup. Season to your taste.
Step Two: Peel the potatoes and boil until cooked. Drain off the water and mash.
Step Three: To enrich the mash add some double cream and butter.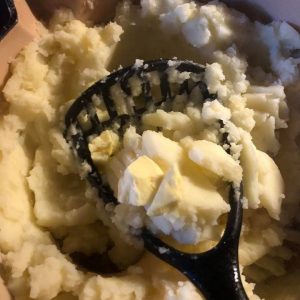 Step Four: Put your mash on top of the mince, and for further enrichment add some grated cheese.
Step Five: Bake in the oven for 30-40 minutes until piping hot. Enjoy!