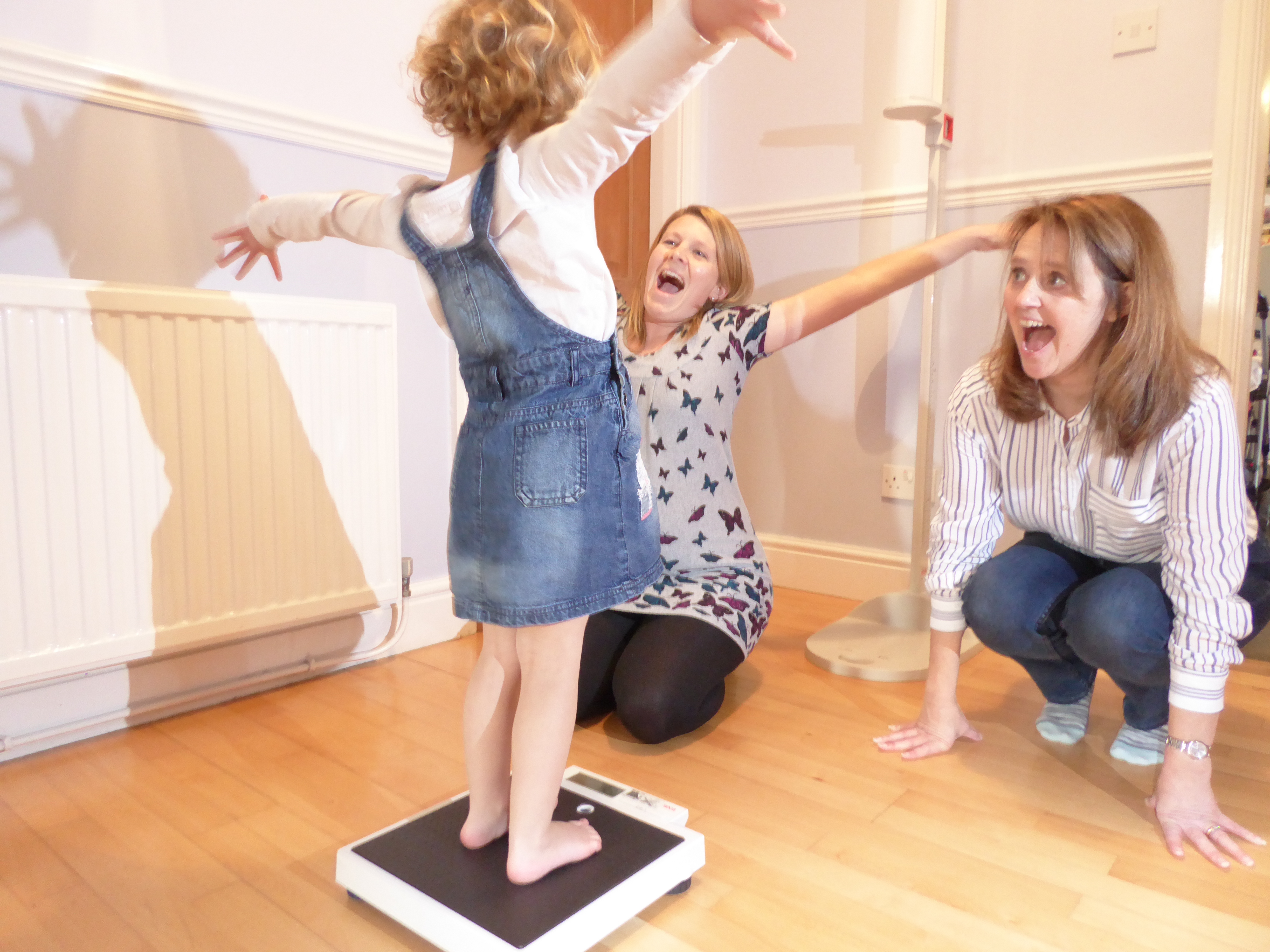 We are Experienced Dietitians providing a personal service.
About us
We are a team of experienced Dietitians who provide a personal service to our patients.

All our Dietitians are educated to at least degree level, are HCPC (Health and Care Professions Council) registered and DBS checked. All Sunlight Nutrition Dietitians are full members of the British Dietetic Association and have worked as Clinical Dietitians in the NHS. We are registered with all the major private health care companies including: BUPA, AXA and Aviva.

Between us we have extensive clinical experience working with children and adults in all areas of dietetics from Allergies to IBS, Weight Management, Diabetes and Sports Nutrition.

We can provide group education to patients, parents/carers, community groups, and in schools.

We are happy to work as part of a multi-disciplinary team and to share our findings with our NHS counterparts if you wish.

At Sunlight Nutrition we want to get to know you, understand your nutritional needs, your personal circumstances and offer dietetic advice that is practical and tailor made for you.

We are not limited on time and you can choose whether you would like to be seen in your own home, virtually or in our dedicated clinic setting.
Client View
Review from our clients
I was having serious problems at the time in convincing my GP there was anything wrong with my baby and was getting a lot of "babies are sick/ rashy/ have runny nappies/ go that often/ don't sleep/ it's colic" with an awful lot of "is this your first baby?" And felt at my wits end that no one was believing me when I knew something was wrong with my baby. From the moment I sat down and started to go through my baby's symptoms, I was taken seriously and the fact that she might allergic to cows milk protein and that it WAS capable of coming through my breast milk was suggested. During the same consultation, advice on what to cut out but also maintain my own calcium intake was given and I can honestly say I had a different baby within 2 weeks of the dairy leaving my and my baby's system. There was some definite satisfaction to be had when my GP received the letter that had been written after the consultation which recommended a cows milk free formula should we decide to stop breastfeeding; I resisted the urge to say "I told you so" somehow... Since then, I have kept in touch and have just attended a milk free weaning session which was really useful, had great recipe and feeding ideas and was a great way to meet other mums and babies with the same issue. Cannot recommend enough.
Anna
Customer
I met with Sam after I had my youngest daughter in May 2017. Having had my eldest daughter five years earlier, I was disappointed to find that there was very limited support and guidance from the health visitors after we were discharged from the midwife 2 weeks after giving birth. Breastfeeding was going very well and my daughter was happy and sleeping well however when I got her weighed at "self weigh", whilst she was putting on weight, it wasn't at the rate I expected and she seemed to not be keeping up with her percentile line from birth. I was a concerned Mum with no one to ask for help and advice. This is where Sam came in. I made an appointment to see her and she instantly put me at ease. She was great with my daughter, making the weighing and measuring experience a lot more baby friendly and took lots of time to talk through my concerns and fully explain the weight/height percentiles and guidelines. We had regular appointments over the next few months to ensure we used the same equipment to give an accurate picture of my daughters weight gain, during which Sam continued to offer reassurance and guidance on feeding. Sam has continued to support us through our weaning journey offering advice on a range of thing from meal ideas, milk intake, dietary requirements and a wealth of other things in between! I would not hesitate to recommend Sam and Sunlight Nutrition
Sharon & Ava
Client
I found my Dietitian Lynda very helpful, all my questions were answered and she took the worry of losing weight away from me. I lost a lot of weight between the end of June and September. With the constructive advice, I lost no more, and put weight on, I would have no hesitation in recommending Sunlight Nutrition.
Julie
Client - Seen At Home
BLOG SECTION
Read more news abut our works
Introduction We're back again, talking about poo! In Part 1 we discussed what normal poo looked like, when you should […]
Introduction That's right- you read the title correctly, and, whilst this topic may seem funny at first, it is actually […]
Pancakes are a big hit in our households, have you ever thought about how to store your pancake day ingredients […]
2022 is upon us and we wish you all a very Happy New Year. January marks the start of a […]